Twitter

BTT Brossard Schedule and Location
We have updated the Schedule and Locations pages to reflect the addition of our new Brossard training facility.
Published on February 12, 2015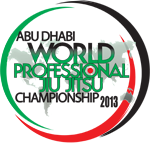 Montreal Abu Dhabi Pro Jiu-jitsu Trials
With twenty out of twenty-seven trials already completed, the Abu Dhabi Pro Jiu-jitsu Championships are near. This weekend February 9-10 two more trials are taking place. One in Miami Florida and the other in Montreal, Quebec where Fabio Holanda is hosting it at the Pierre Charbonneau Center next to the Olympic stadium. With just under 400 competitors last year, this years going to be big. For more info or to sign up head over to
World Pro Jiu-jitsu Trials Montreal
Published on February 6, 2013

New website
Welcome to BTT Canada's new website where you will be able to find out all about BTT Canada and it's affiliates along with information on #ONE brand fight wear. There are many updates planned so stay tuned.
Published on February 6, 2013